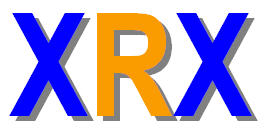 ---
---
Welcome to the XRX Training Page
XRX Training Classes
These slides are an example of an XRX class that I taught in October of 2008. Many of the slides refer to examples in the XForms, XQuery or the XRX Wikibooks. You can also download the XRX example source code from Google Code if you have a Subversion client.
Localhost eXist Links - Links to lab solutions if you download the source to your eXist web server on localhost as well as links to Subversion code.
Zip File - all of the above in a single zip file.